Recording is initiated by clicking
control -> record
menu commands or clicking the record button or pressing CTLR+R keyboard keys. If there is no any open window Audiodope will start a new audio waveform asking settings.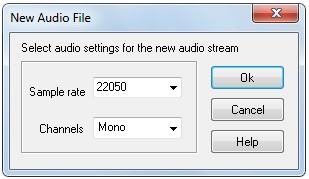 Set sample rate and number of channels for the audio stream and click ok button. A new empty audio stream and the recording form shows up.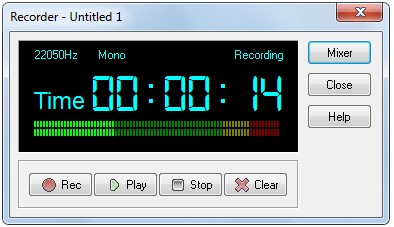 Selecting the source to record. 
To select the source of your recording click the
mixer
button. The windows mixer will open. There you can select any input your soundcard supports
Typical...
more