Adds a copy of the audio stream itself some msec ahead (delay).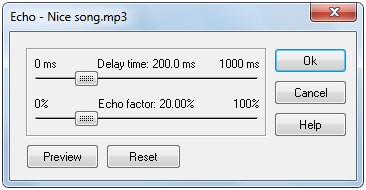 Also Echo does not generate additional audio beyond the selected region. So if necessary you must add sufficient silence to the end the audio stream to accommodate your echo settings.
Delay time (seconds)
The amount of delay between the echoes, in other words the length of each echo.